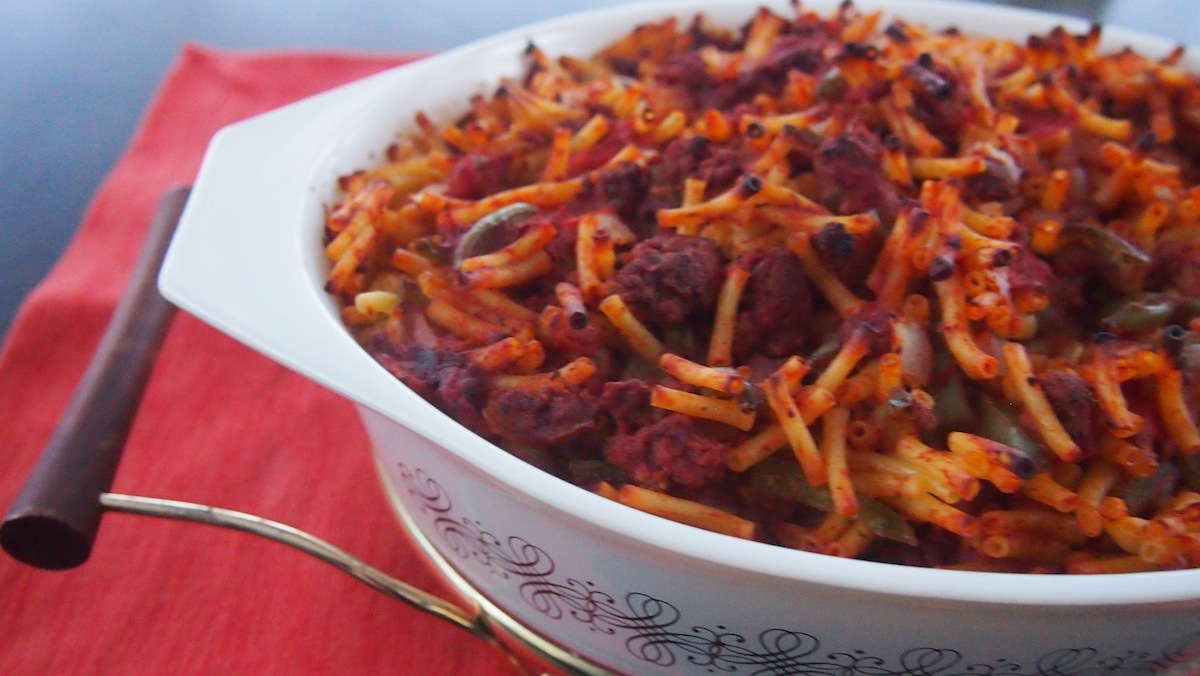 "Baked chili" was a hugely popular dish in my dad's house growing up. Many here in Minnesota would also know this dish as "goulash" (even though it bears no resemblance to Hungarian goulash). My uncle Mark remembers requesting this for his birthday meal with regularity. There is a bit of disagreement on whether or not the dish contained corn. The most likely explanation is that the recipe lent itself to variation and sometimes it did and sometimes it didn't. There were also differing memories on the type of pasta used. While the recipe calls for linguine, all of the memories were for small pasta such as elbow macaroni or ready cut spaghetti. Says my uncle Tom:
Mother was famous for substituting what she thought were similar products when she didn't have on hand, or disagreed with (which was more frequently the case especially when it came to sugar or fats) what the recipe called for!

This would frequently produce groans and complaints from us however it did help in the long run such that I presently will have no problem doing the same thing when I encounter the same problem.
This recipe certainly lends itself to variation. While ground meat is called for, substituting black beans would also make for a nice vegetarian option. Also, don't be fooled, this isn't spicy, but you could add your favorite fiery addition for a kick (chipotle peppers would be lovely mixed in with the tomatoes).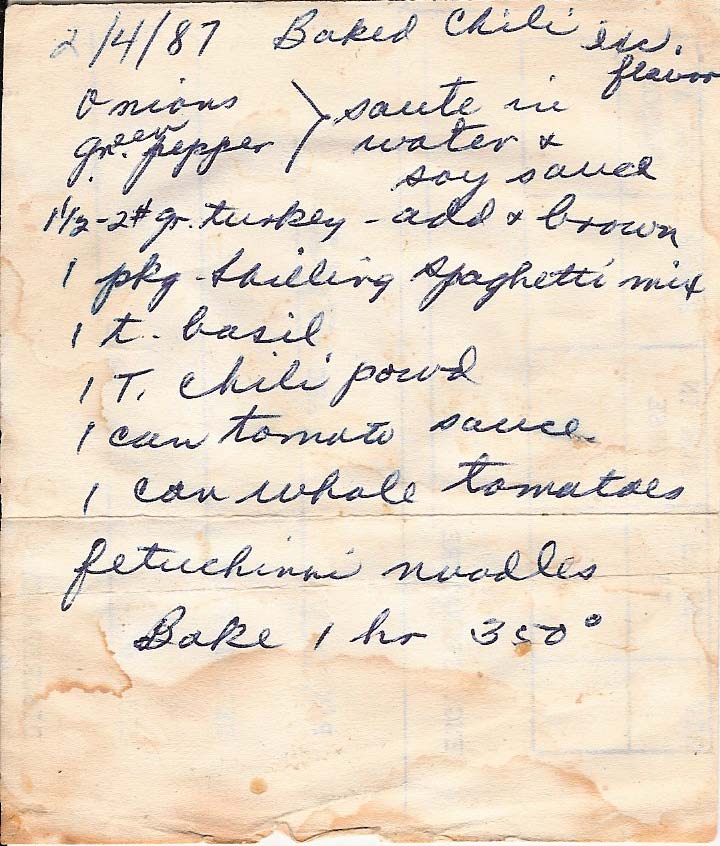 I used one pound of ground beef and ready cut spaghetti. The recipe didn't specify how many onions or peppers to use, so I used one large of each. I skipped the water and soy sauce and just cooked them in my giant non-stick skillet.
My largest casserole dish is 2 1/2 quarts, but this was spilling out of the top, so dig out your largest baking dish for this one and be ready to feed a crowd, like grandma did at her family table.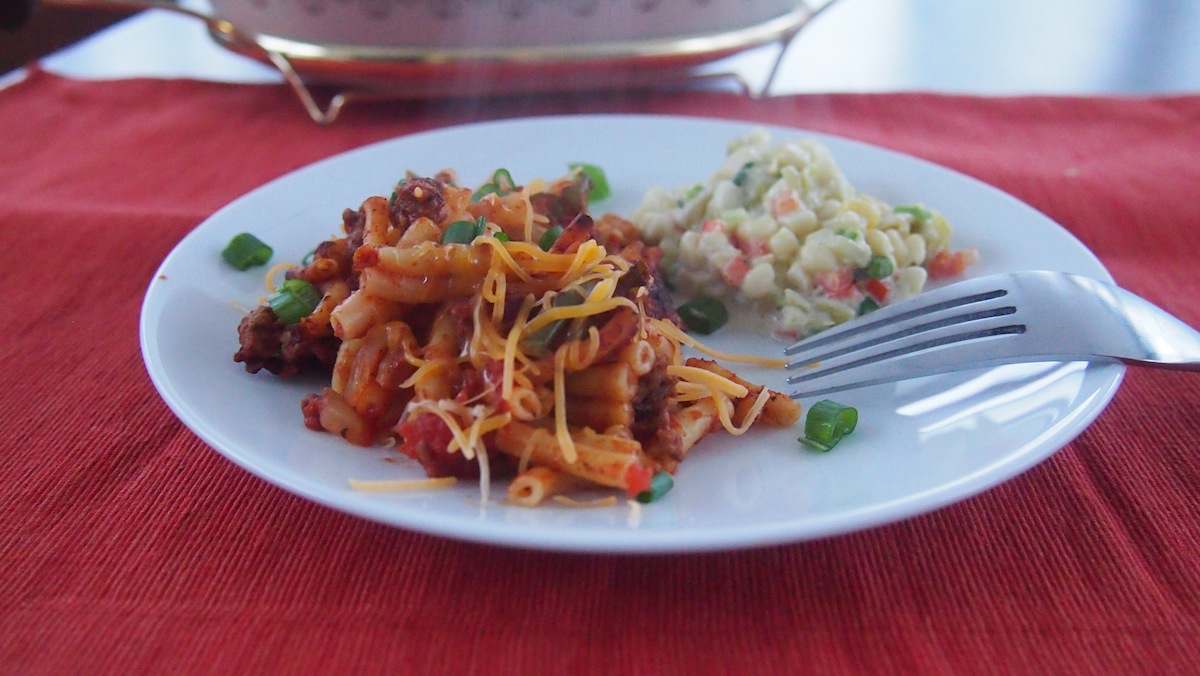 Baked Chili
1 large onion, chopped
1 green pepper, chopped
1T oil
1 ½ – 2 pounds ground turkey
1 package spaghetti seasoning
1t dried basil
1T chili powder
1 15oz can tomato sauce
1 14.5oz can diced tomatoes
1 pound of  small-shaped pasta (shells, elbow macaroni, etc.), cooked to just under al dente.
Optional toppings: shredded cheddar, sliced green onion
Directions
Saute onion and green pepper until tender. Set aside
Add ground meat (beef or turkey)  to same pan and cook until browned.
Drain and add spices.
Add remaining ingredients and stir to combine.
Transfer to casserole dish and bake at 350° for 1 hour.
Serve hot with toppings.