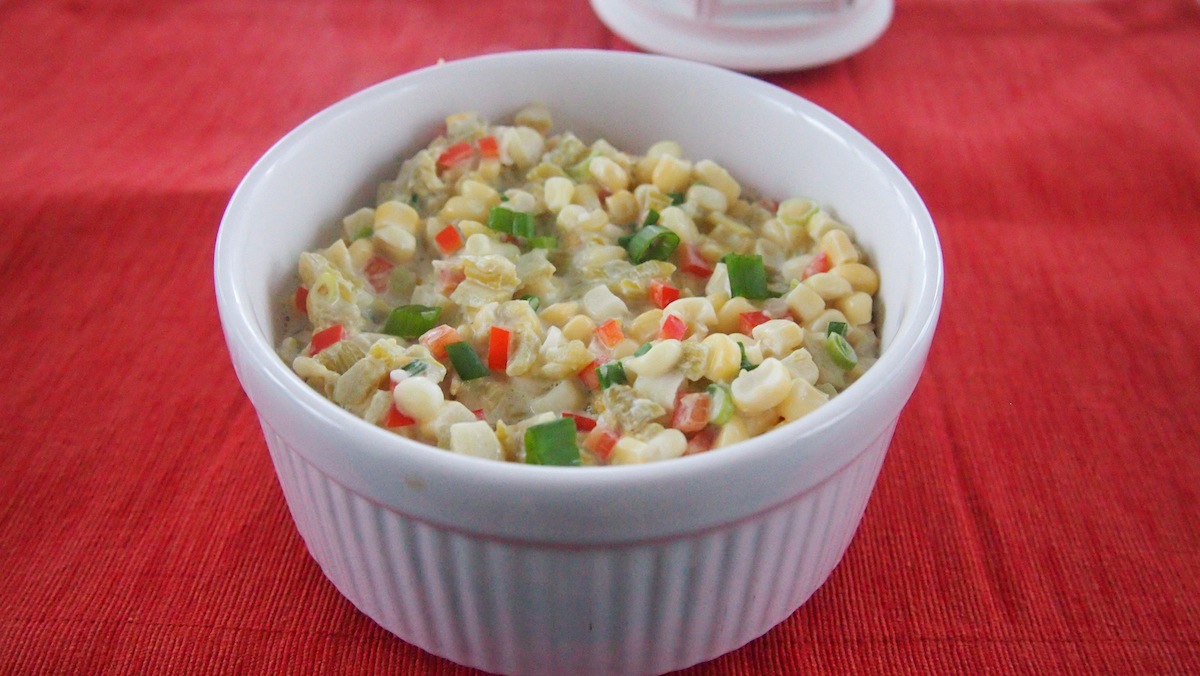 Ages ago, my grandfather (mom's dad) sent mom a letter in the mail. He'd type them up on this old typewriter. One of those typewriters with character. His handwriting was a little shaky, so the time it took to hunt and peck and correct mistakes was still worth it. In this letter was a newspaper clipping of a recipe for "corn mazatlan" noting that he thought it looked like it would taste good. We had the dish almost every time he came over after that.
After several of meals with a side dish that didn't always exactly "go" with the rest of the meal (something unlike my mom's style of entertaining), I asked why she made it since it seemed as if he had only made a suggestion that it might be good and hadn't specifically requested it. She told me that the effort he had put into that quiet suggestion was his way of strongly requesting it and he had repeatedly eaten enough to demonstrate that he really enjoyed it. It was her way of showing a bit of love through food.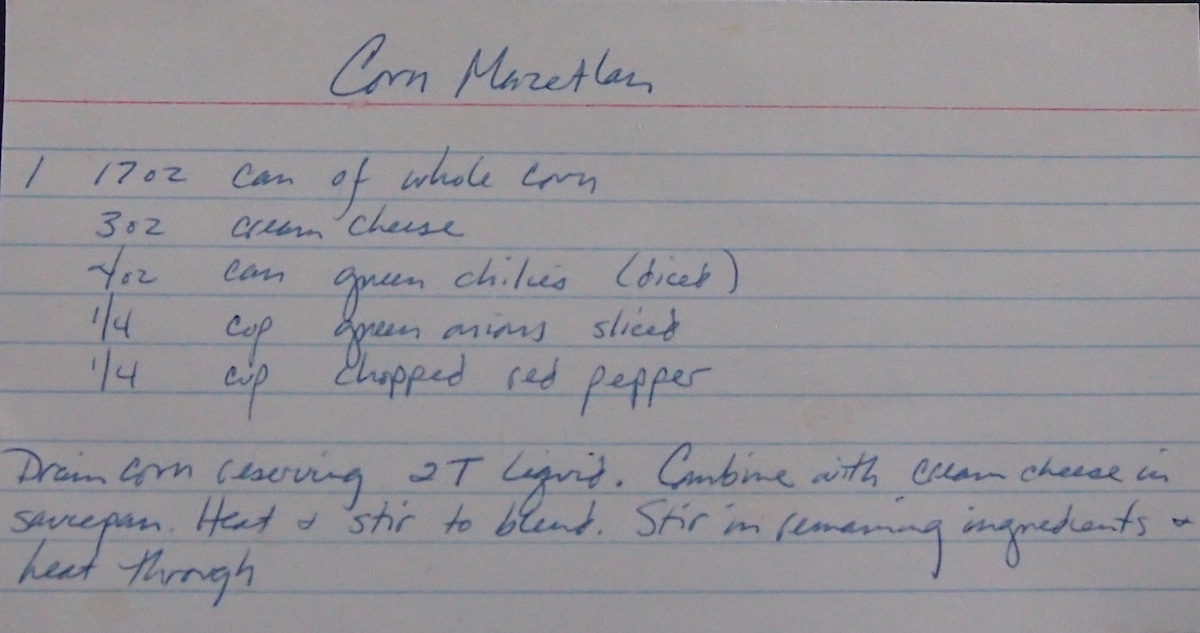 The newspaper clipping is long gone, but even better is the recipe written in mom's hand. A few short weeks from now will mark eleven years since she died. Grandfather died just a few months later. I don't know why I waited so long to make this dish since both of them are so strongly associated with it.
The original recipe calls for canned corn, but these days I generally have frozen on hand. I estimated that a can would be about 1 1/2 cups frozen. I then just used water instead of liquid from the can.
I served this with baked chili, but I think it would have been better paired with grilled chicken or tacos. As written, this makes about 2 1/2 cups. This is enough for generous portions for a few adults. It's easily doubled to make enough for a larger crowd. I seem to recall that when doubled, mom would do one can of green chile and one can of jalapeno, giving it a bit more kick.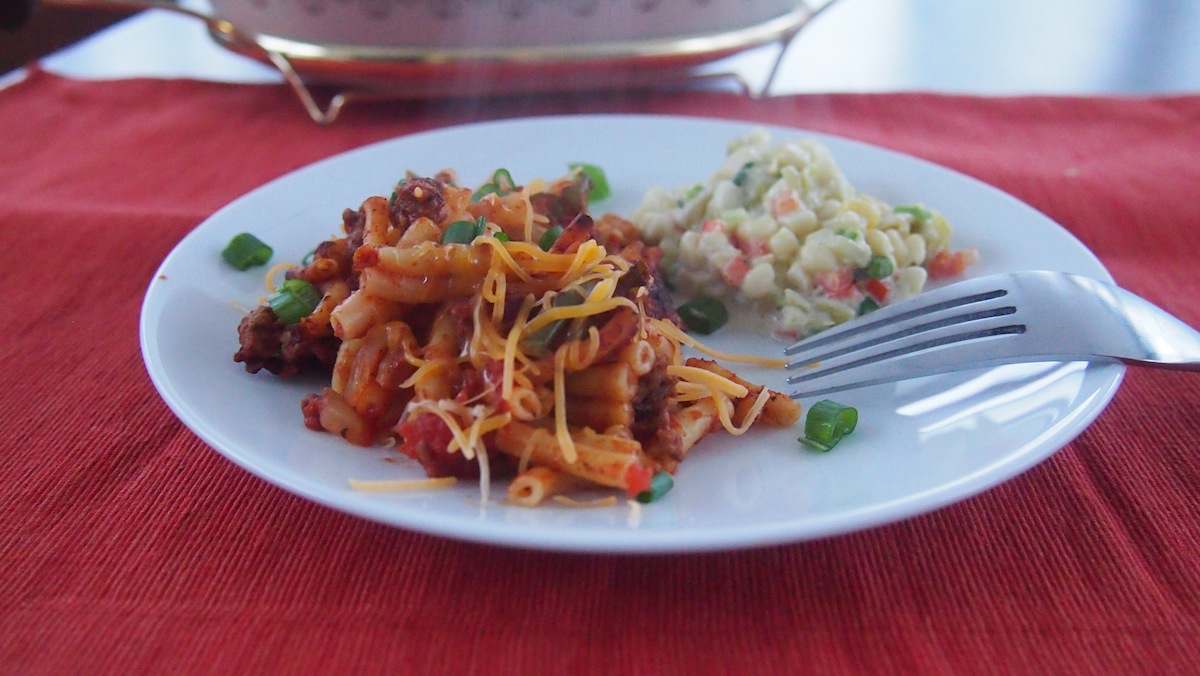 Corn Mazatlan
1 1/2 cups frozen corn
2T water
3oz cream cheese
1 4oz can diced green chiles
1/4c sliced green onions
1/4c finely diced red pepper
Directions
Add corn, water, and cream cheese to sauce pan and heat over medium heat, stirring until cream cheese is melted.
Add remaining ingredients and heat through.