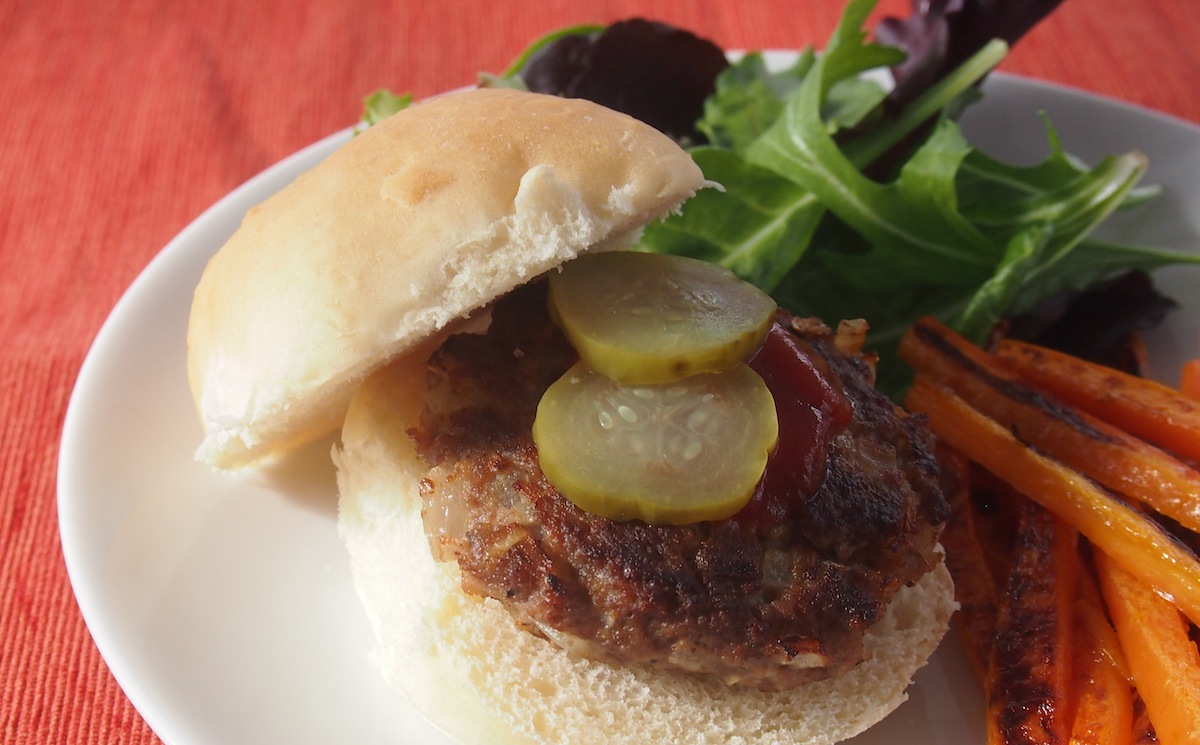 Grandma's "stuffed hamburgers" were remembered fondly by more than one of my aunts and uncles. The recipe reads more like a very basic meatloaf mixture shaped into patties and fried in oil on the stovetop. More than one person mentioned how they were the best hamburgers. The handwritten recipe mentions MSG. I didn't include it. Not because I'm opposed to MSG in principle, it's just not something we keep on our spice shelves anymore and they were quite tasty without it.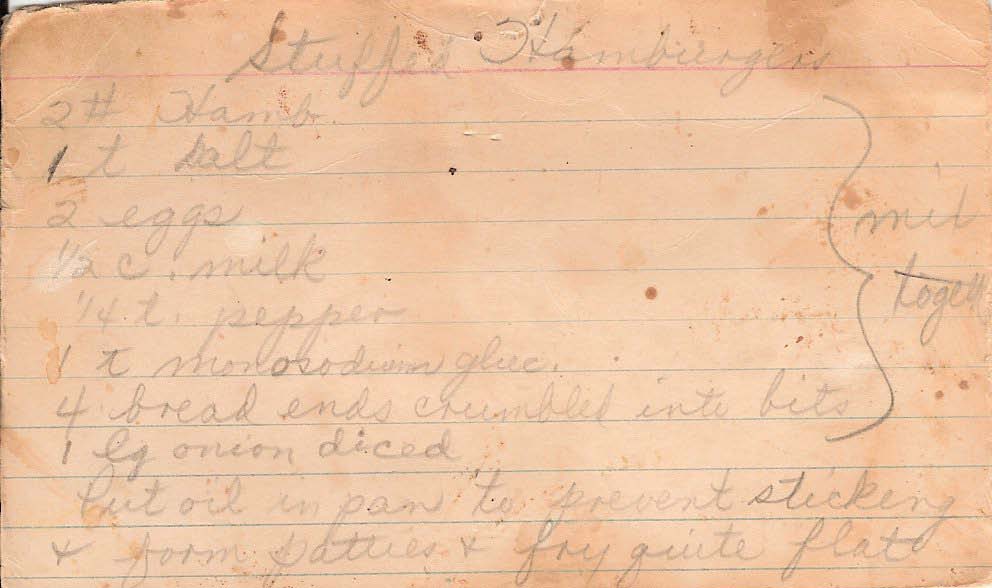 I'm very much a learn-by-doer, so I'm not surprised that I didn't realize this was essentially how my dad made hamburgers until I had all of the ingredients in the bowl and I was mixing it together with my hands. He would frequently use rolled oats instead of crumbled up bread–something I never saw done at any friend's house.
These made nice mini burgers. I halved the recipe (a general rule when making recipes from grandma) and still got 16 small patties that fit nicely on dinner rolls. They cooked up in a flash and were the perfect size for my preschooler.
Grilling outside wasn't as popular as it is today when grandma made these for her family. That said, these burgers won't hold up on the grill so make sure to use a nicely oiled pan. Depending on how lean your ground beef is, you may end up with quite a bit of grease in your pan. What should you do with it? I just tossed it, but one of my uncles remembers a period of time when they were allowed to soak up the grease and drippings with the bread that they used for buns. I think I'll pass on that tradition, but you may want to give it a shot.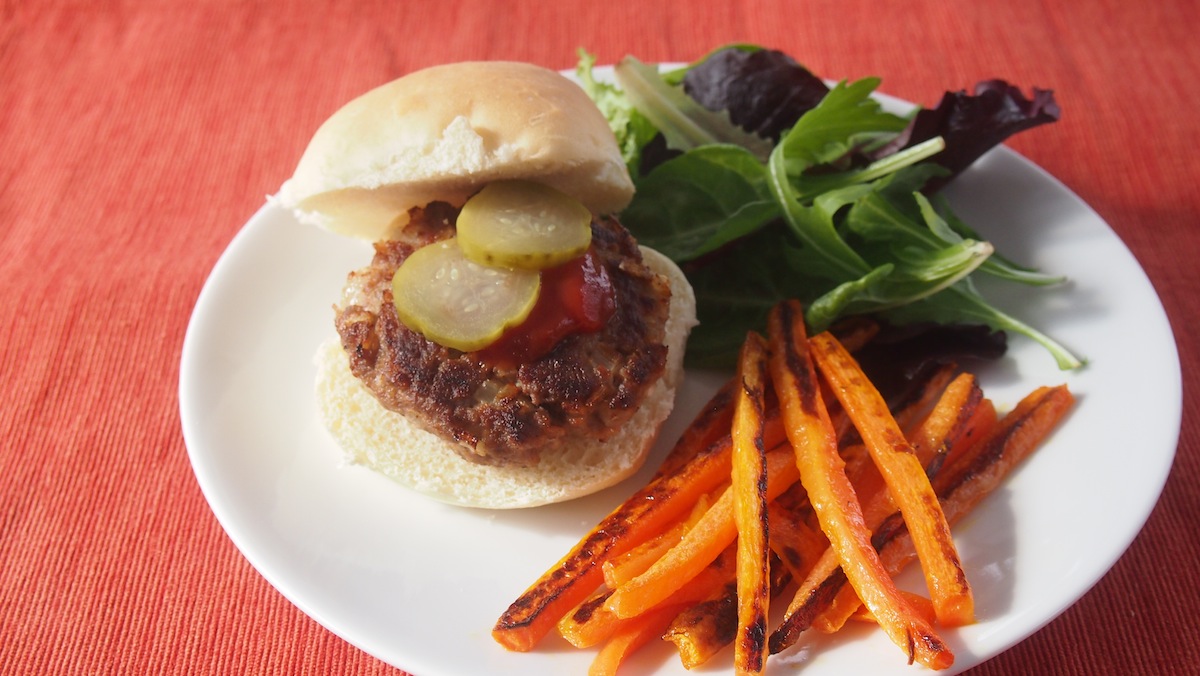 Stuffed Hamburgers
2 pounds hamburger
1t salt
2 eggs
½ c milk
1/4t pepper
4 bread ends, crumbled into bits
1 large onion, diced
oil for pan
Directions
Mix all ingredients (except oil) together.
Form into patties and fry in pan with oil, pressing them down so they become quite flat.