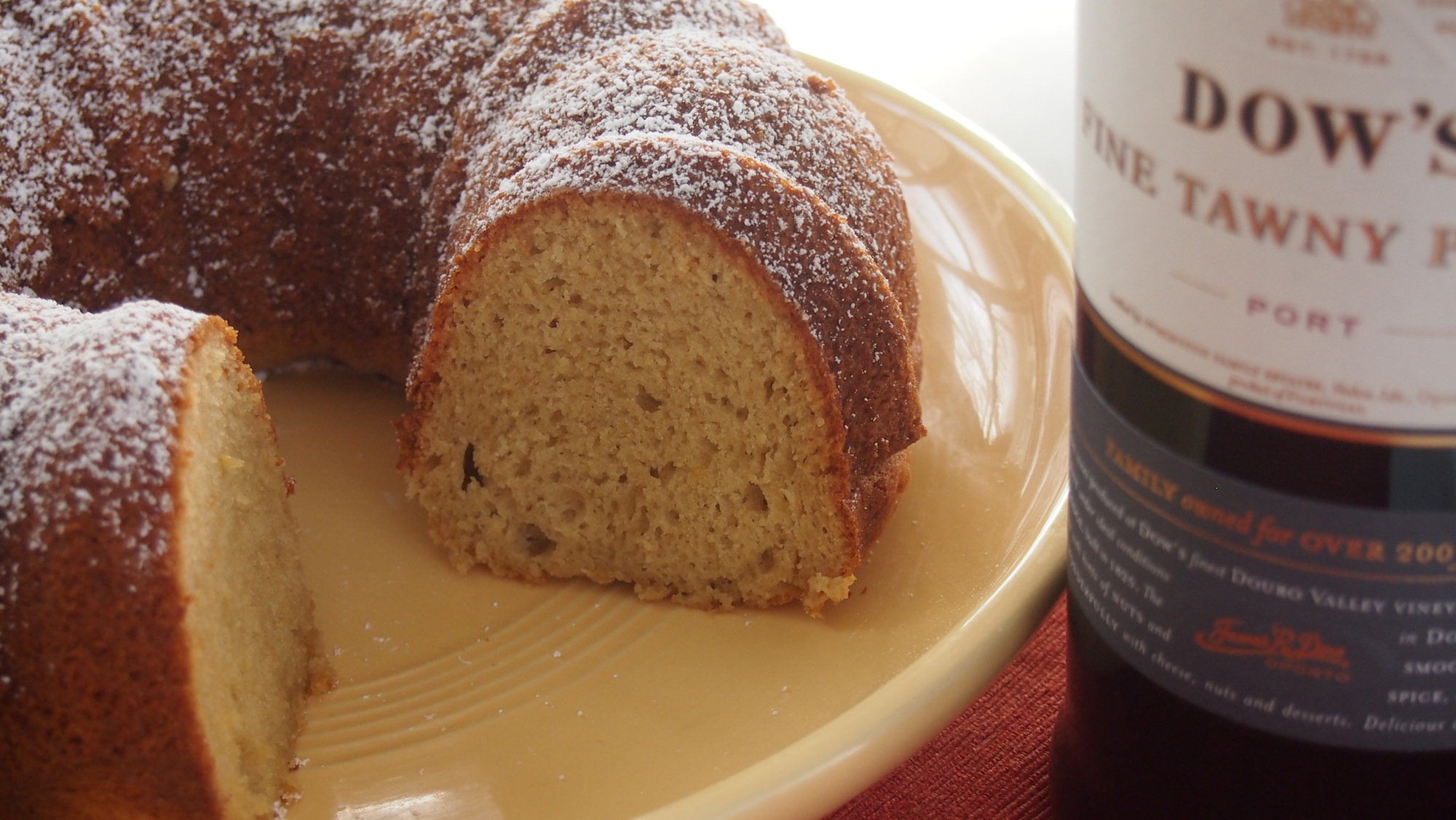 As far as baking goes, this recipe is a bit of a cheat. It's an easy and tasty cheat, however, so I don't mind sharing it with you. You take a box mix, add a box of instant pudding, and then make it according to the cake's package directions. With one exception: you substitute the water with alcohol. You may have had rum cake made this way, but I saw one made with tawny port recently and decided to give it a go. 
I'm more of a ruby port fan. I like my port to taste kind of raisiny. Yet we had this giant bottle of tawny port in the cabinet looking sad and lonely, as if it would never fulfill its destiny. I can tell you now that its destiny was to make its way into some cake. We've now made this cake twice.
The smell and the flavor of this cake remind me strongly of my mother's English trifle (made with, among other things, yellow box cake soaked in cream sherry).
I won't go on at length with this one since it isn't the best of scratch baking, but I do want to mention that various combinations of mix, pudding, and booze could produce a multitude of fantastic flavors. Chocolate with whisky. Vanilla and orange liqueur. Butterscotch and rum. If you hit upon a winner, let me know.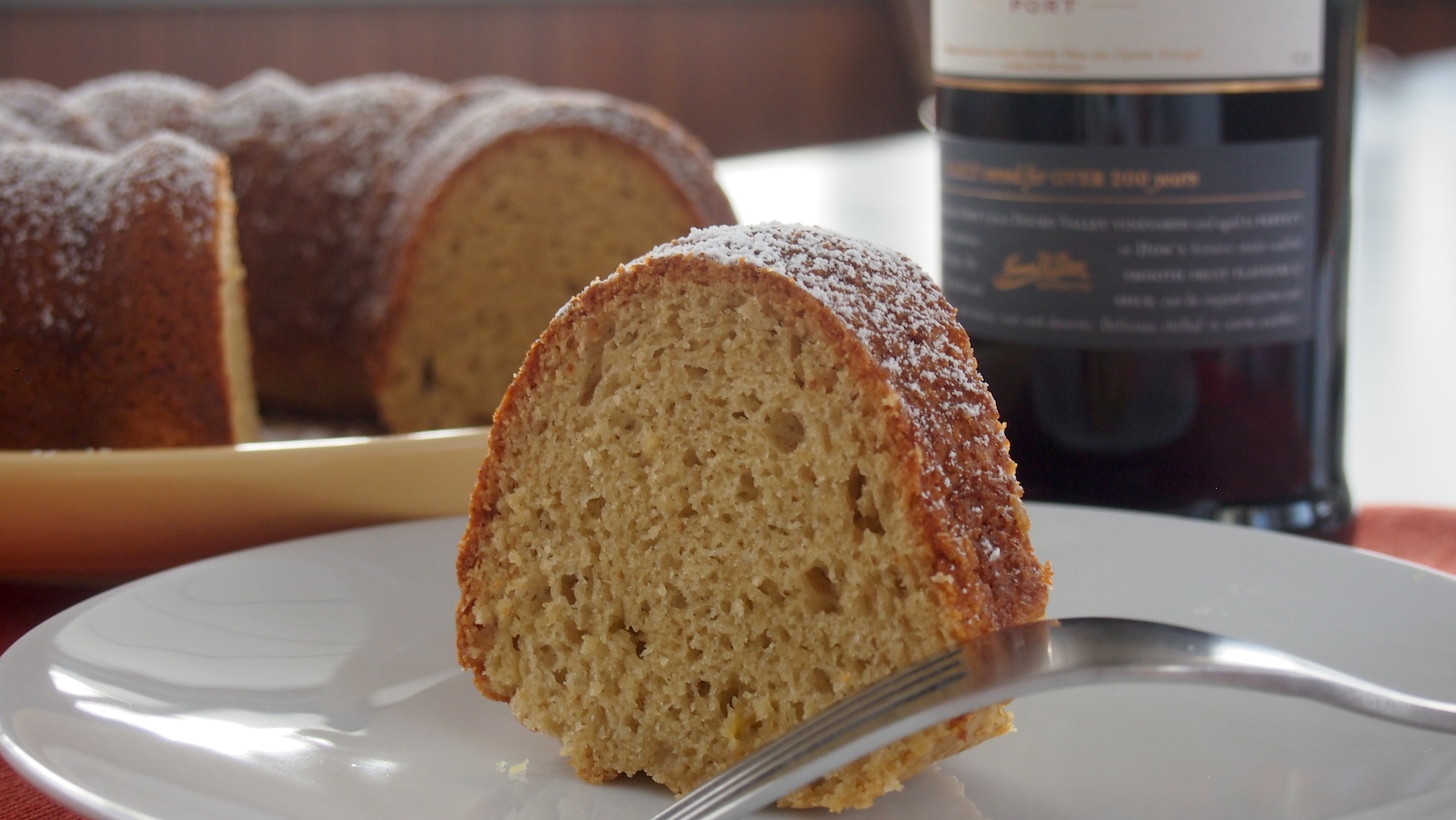 Tawny Port Cake
1 box yellow cake mix
1 small box instant pudding
oil, eggs: what ever the cake box calls for
Tawny port: in the amount the box calls for water
Directions
Mix ingredients together and bake according to box directions.