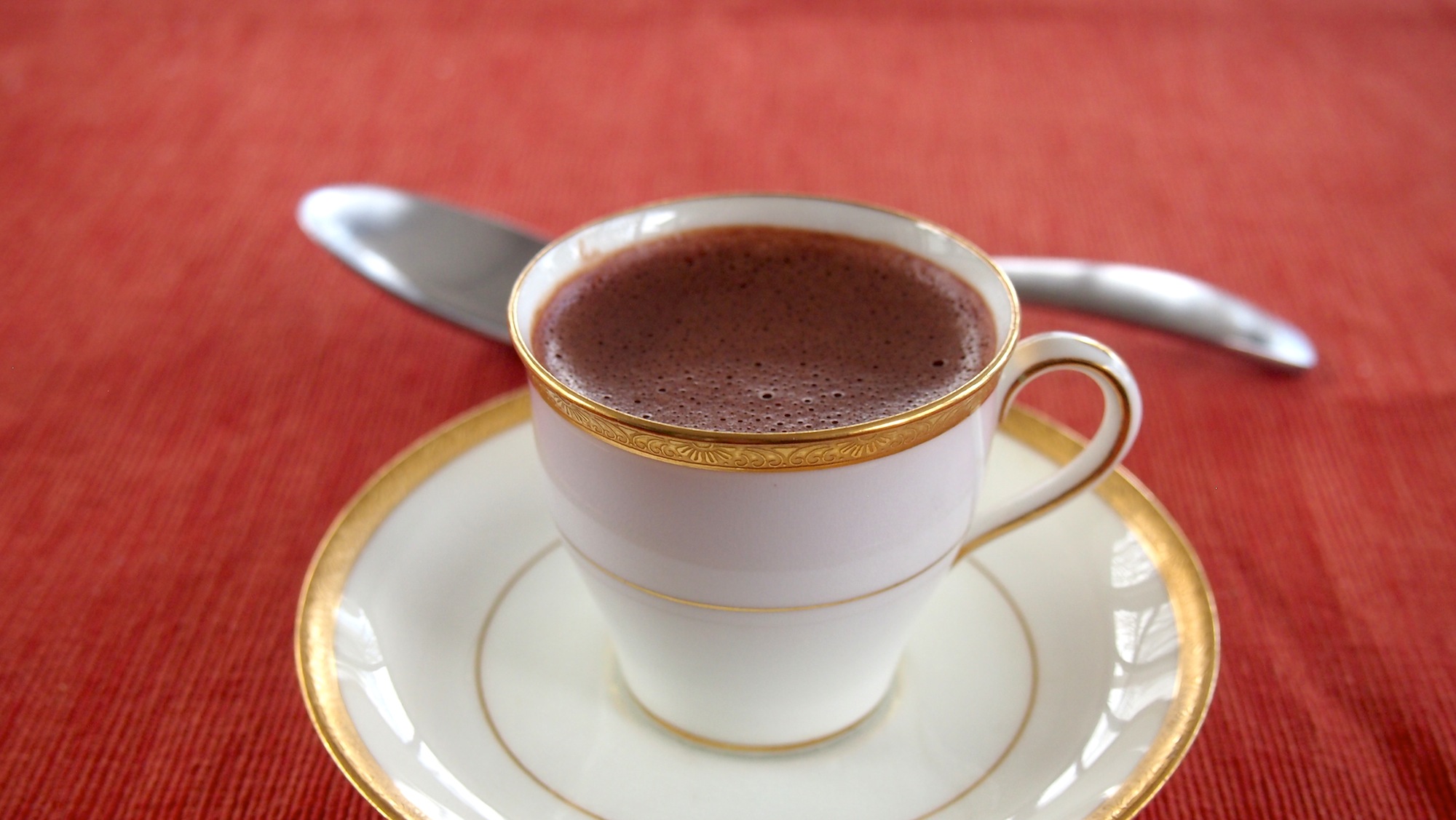 My mother always talked about the "Meissen ware" that she hoped she would inherit from her parents. One Christmas, she got boxes full of dishes, much to her delight. They never got unwrapped and then time and things happened and they made their way to me. It's not actually Meissen ware, it's Minton, and quite a bit of it was broken. I was just finally getting around to unpacking it (we moved to our "forever home" a bit more than a year ago) and was reminded of how elegant they are. It only seemed appropriate to make a fancy dessert.
The best part about this fancy dessert is that it is dead easy. There's more, so hold on to your pants: only five ingredients. I mean five actual, real ingredients. No mixes or boxes here. The hardest part of this is recipe is waiting the two hours for it to set up.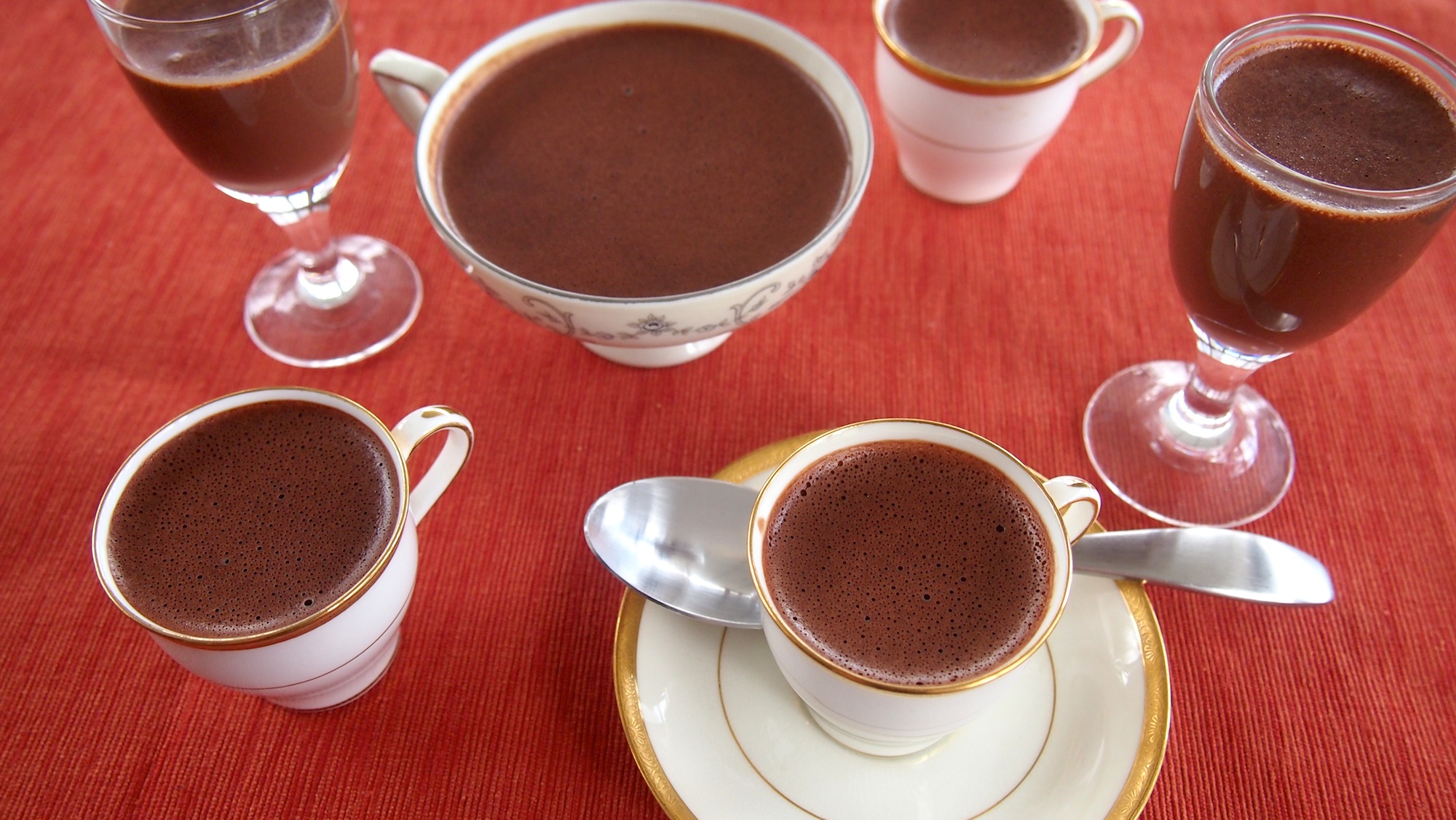 Pots de Creme
3/4c milk
1c semi-sweet chocolate chips
1 egg
2T sugar
pinch of salt
Directions
Heat milk to boiling. 

Add all ingredients to blender and blend at low speed for 1 minute.
Pour into 6 wee cups and chill for at least two hours.