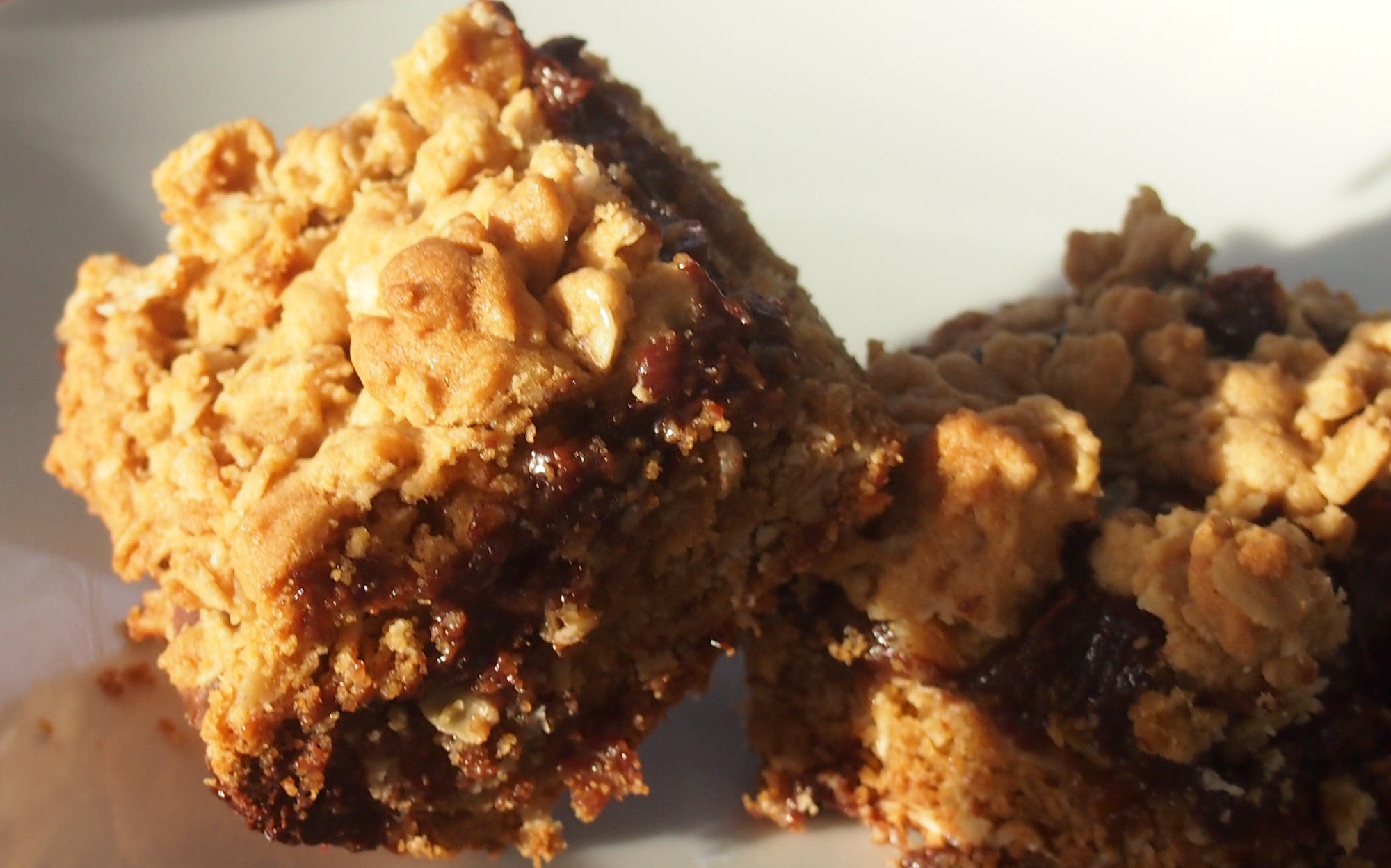 When I mentioned that I was going to be making "chocolate revel bars," just about everybody I told got a quizzical look on their face and asked "what's that?" I wasn't sure if that meant that this was an original recipe to the family or not. Turns out not. Google turns up several places with the exact recipe you'll find below. Now let's all pretend we don't know that and continue on.
If you're not from Minnesota, you might not know what "bars" are. Bars are a sort of cookie that is baked in a pan and cut into squares.  Those treats made of shortbread with a tangy lemony top? You might call them "lemon squares," but we all know those are "lemon bars." Ever had the cavity-inducing "seven layer cookie" with chocolate, butterscotch, coconut, and four other layers? Those are "seven layer bars!" Brownies might also find their way onto a tray of bars, but we still just call those brownies, so you can wipe the sweat from your brow and sigh if you need to now.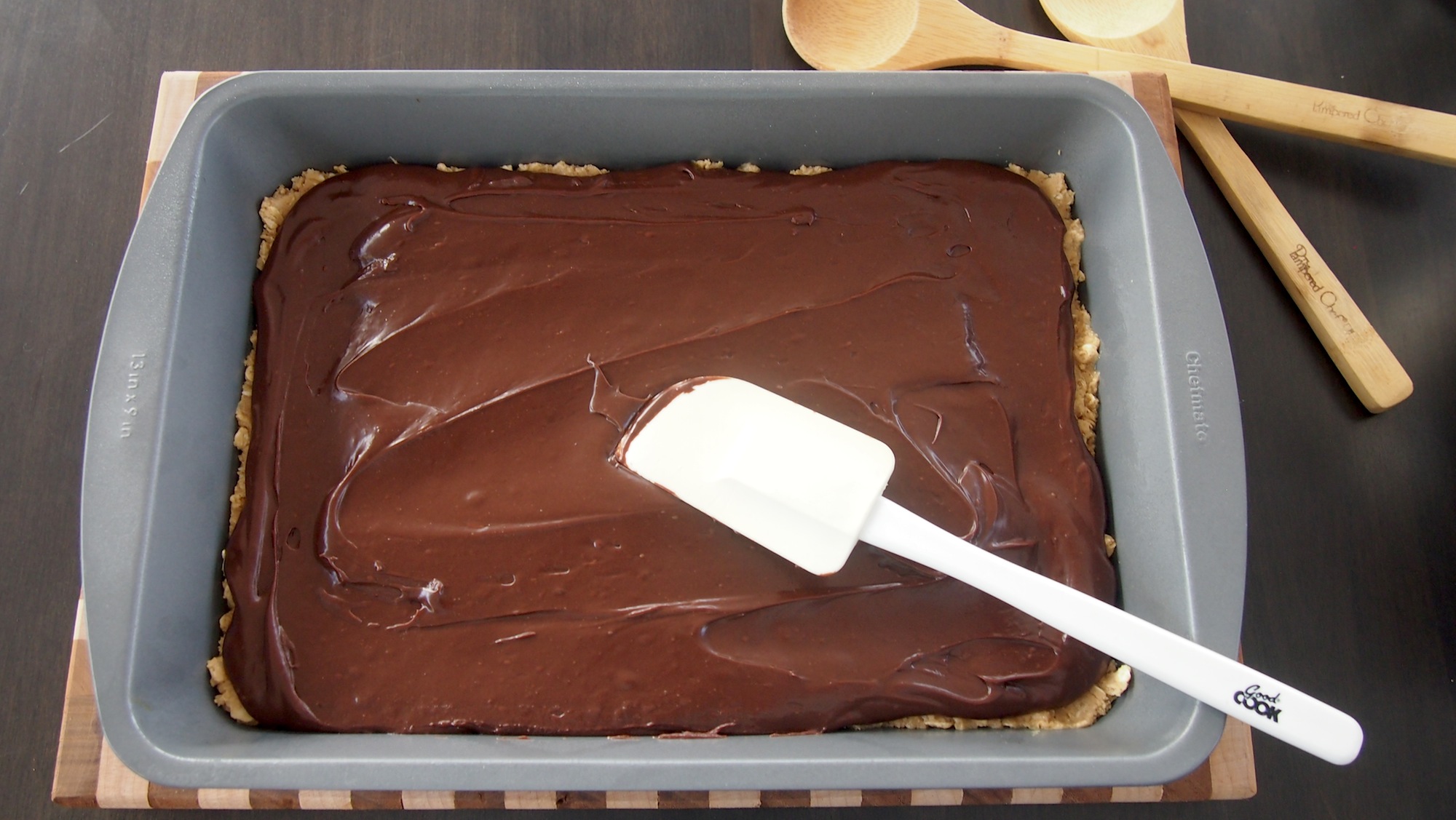 Bars make it to events such as graduation parties, coffee hours, and funerals. It's easy to tell why: you can make a whole bunch of them with fairly little effort, they are easy to eat, and they taste great! Everybody seems to have their favorite bar. I don't think this was my mom's favorite (she once requested that I make a very similar bar made with a date filling for her birthday dessert), but I do remember her making them.
This recipe indicates that chopped nuts can be stirred into the chocolate if desired. I nearly chopped up some toasted hazelnuts I had leftover from another project, but decided that the chocolate should be left pure. I might add them to the oat mixture next time.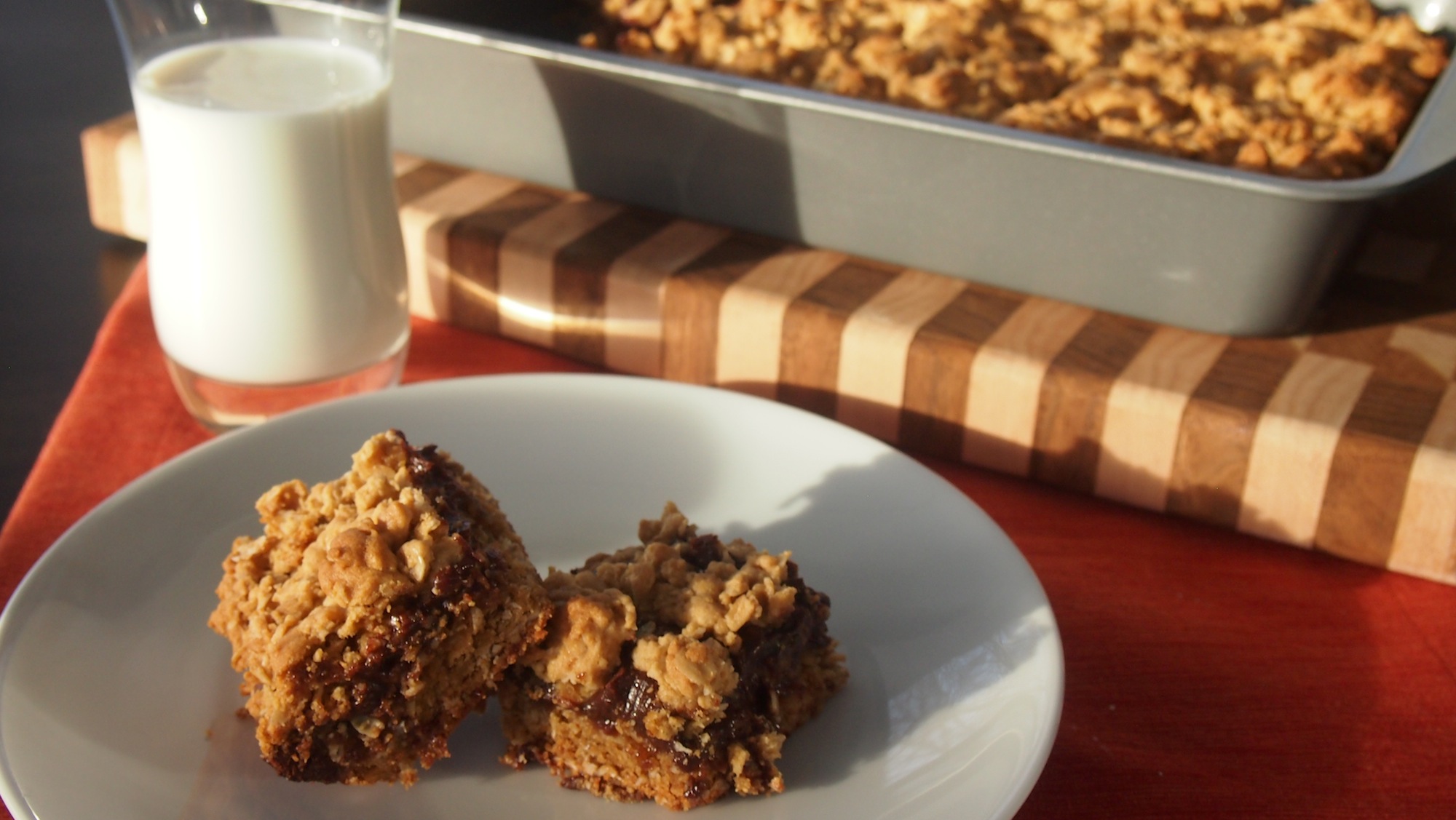 Chocolate Revel Bars
Oatmeal mixture
1c butter
2c brown sugar
2 eggs
2t vanilla
2 1/2 c flour
1t baking soda
1t salt
3c oatmeal
Chocolate filling
12 ounces chocolate chips
1 14oz can sweetened condensed milk
2T butter
2t vanilla
Directions
Preheat oven to 350°.

Cream butter and sugar. 

Beat in eggs and 2t of the vanilla.
Stir in flour, baking soda, salt, and oatmeal.
Press 2/3 of mixture into a greased 9 x 13 pan.
Make chocolate filling by melting remaining ingredients together.
Spread chocolate filling over oatmeal layer in pan.
Top with remaining oatmeal mixture.
Bake for 25-30 minutes.
Cut into bars when still a little warm.
Bake