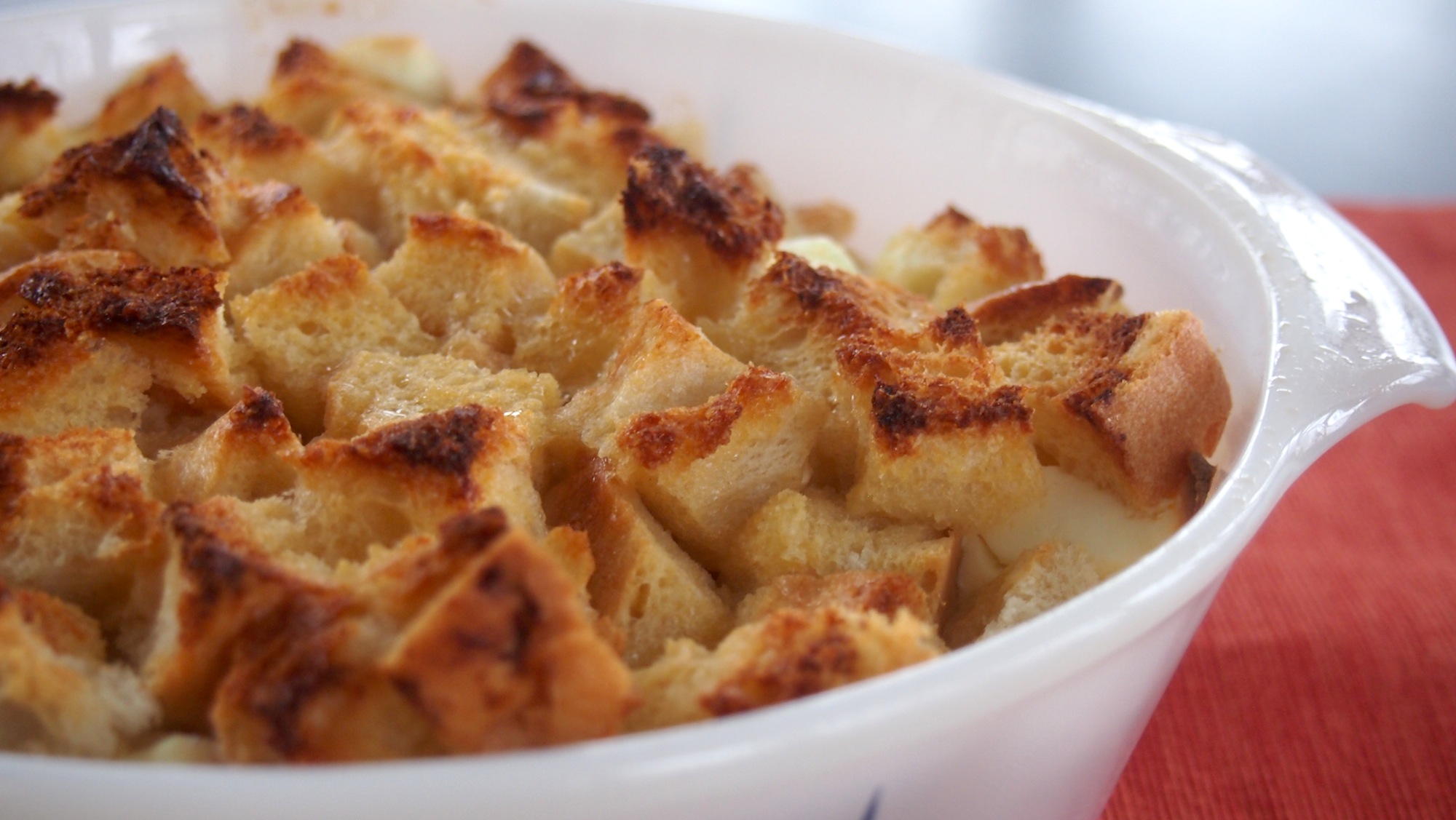 I'm almost positive that my mom got this recipe from the proprietors of a B&B we stayed in in Seward, AK. We stayed there as part of a trip to catch some salmon during a visit to my Aunt Kathy who lived near Anchorage at the time. I remember eating something like this for breakfast and my mom asking for the recipe, but I certainly wouldn't swear on anything that this was it. While we're on the subject, does anybody else find B&Bs awkward? That was the only time I've stayed in one and I felt like they thought I was family…but in a weird way. Like they would eventually realize we weren't. Would make for a great movie script, but not such a great real experience.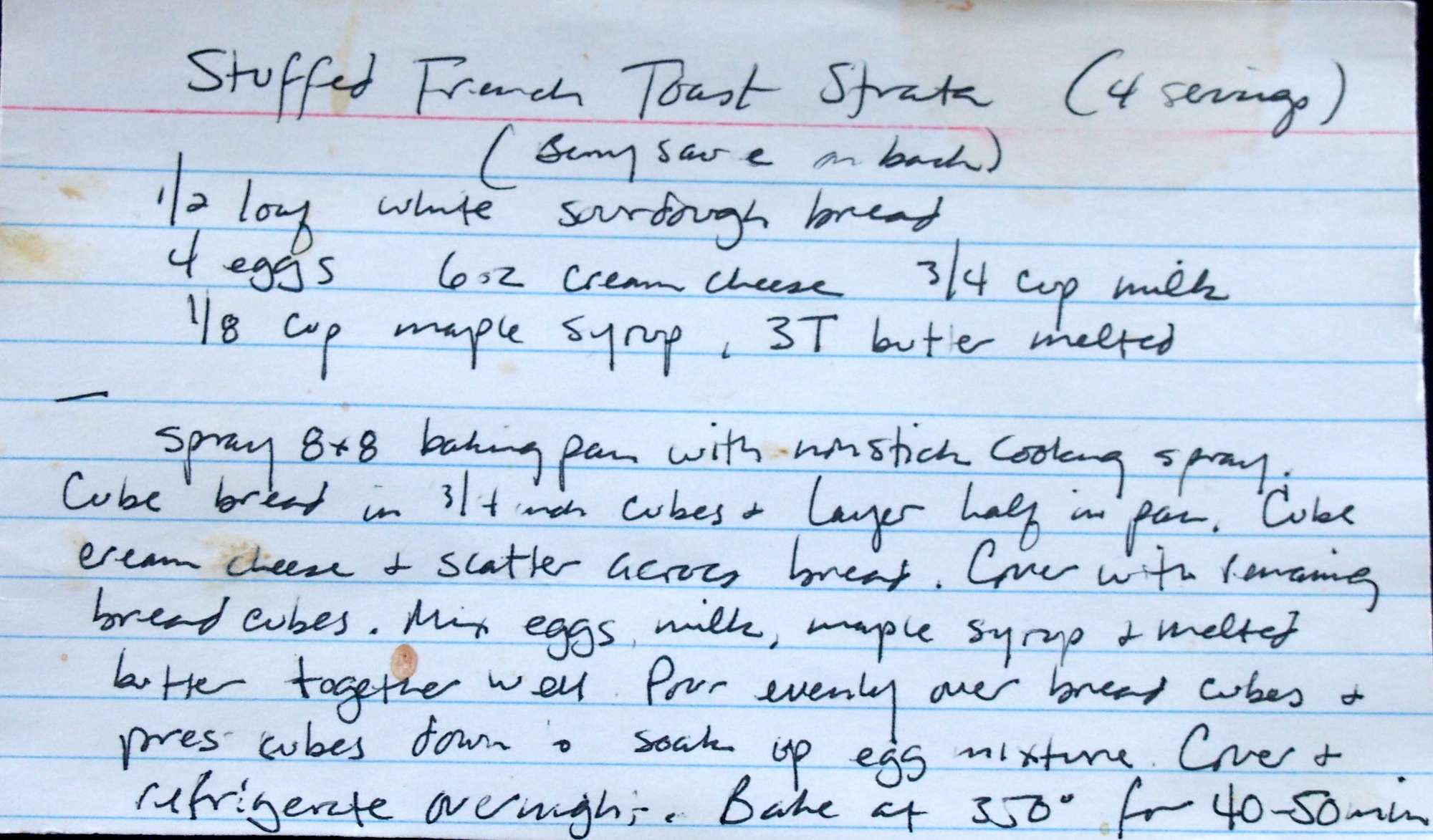 Since it involves preparation the day before with an overnight trip through the fridge, it's one of those recipes people like to say are great for breakfast. Not I. If you look at the very end, you'll note that it still needs to bake for 40 to 50 minutes. Factor in preheating the oven and you're looking at an hour before eating. Makes for a good weekend brunch. And you'll still need to give any youngin's a snack while they wait.
I'm actually not a fan of traditional strata, but this actually turns out much closer to bread pudding. Breakfast bread pudding. Can't really argue with that. It's easy to put together, and chances are you have all you need on hand, so why not put it together for brunch soon? It's easily doubled if you have a big crowd!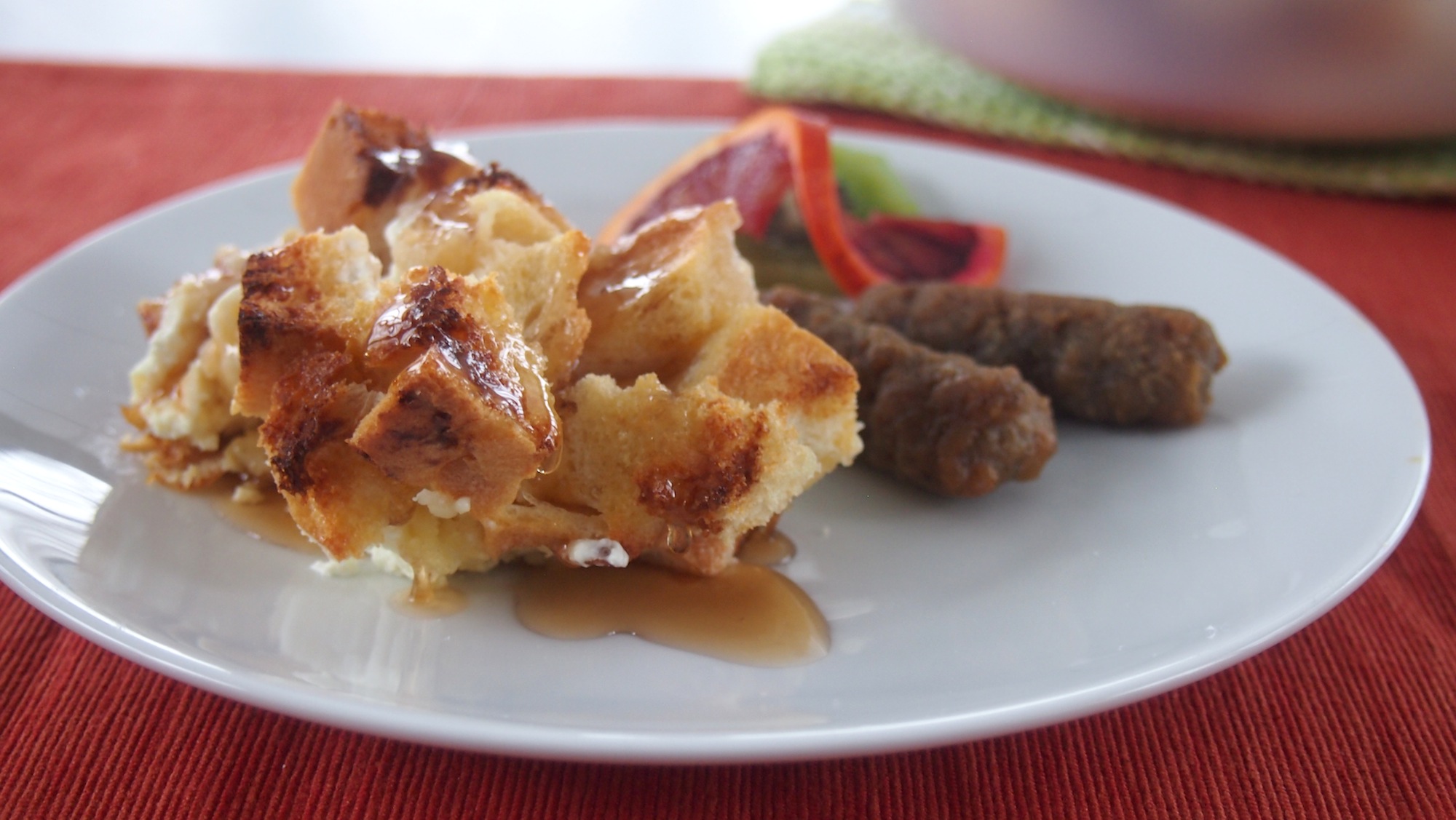 Stuffed French Toast Strata
1/2 loaf sourdough bread, cubed
6oz cream cheese, cubed
4 eggs
3/4c milk
1/8c maple syrup (I used honey)
3T butter, melted
Directions
Spray 8×8 baking pan (or 1.5qt casserole dish) with nonstick spray.
Put half of bread cubes in bottom, then cream cheese, then remaining bread cubes.
Mix remaining ingredients together, then pour evenly over bread cubes.
Lightly press bread cubes down to soak up egg mixture.
Refrigerate overnight.
Bake at 350° for 40 to 50 minutes.